The Central Coast Wine Classic set for August 10 through 14 will now cover two wine growing counties and is bringing a dozen exciting new oenophile events to Santa Barbara – enhancing the already well-established Wine Classic that continues in San Luis Obispo. This major enhancement to the Wine Classic's consistently comprehensive schedule as one of the most educational charity wine auction weeks in America gives the world-class destination another reason for people to plan a visit to The "American Riviera." 
According to Central Coast Wine Classic Founder & Chairman, Archie McLaren, "Our array of culinary and wine symposia has been highly praised by our Wine Classic patrons over the years. We want to heighten our educational mission by embracing an even greater depth and breadth of edifying wine and cuisine related topics." The 31st Annual Wine Classic will be presenting a range of special venues from San Simeon to Montecito and almost every great vacation spot in between to two iconic locations – Hearst Castle to the Mural Room at the Santa Barbara County Courthouse. You'll find events in Paso Robles, Templeton, Santa Margarita, San Luis Obispo, the Edna Valley, Shell Beach, Avila Beach, Arroyo Grande, Santa Maria, Los Olivos, Buellton, Santa Ynez, Santa Barbara and Montecito. This whole classically sculptured event is truly just a barrel of fun – whether you choose one event or the package of all events! Log on www.CentralCoastWineClassic.org. 
The Wine Classic has evolved in so many ways from a single date in '85 to this 31st edition which covers two counties, over five days with 19 events, including six symposia, in addition to making its' debut in Santa Barbara with a dozen events planned. Friday evening August 12 at the 124 year old Santa Barbara Club, the Rare Wine Dinner will be a exceptional occasion to dazzle taste buds with wines and champagne rated at 98, 99 and the perfect score, 100 points – a 1946 Don PX Convento Seleccion from Bodegas Toro Albala, had a production of just 825 bottles. The center attraction here will be the auction, on the strikingly beautiful Bella Vista polo estate with views of the Pacific and Channel Islands. Includes a multi-course luncheon prepared by Chefs Frank Ostini, Grilling Guru of the Hitching Post in Buellton, and Rick Manson, whose eclectic array of Southern-Styled Cuisine is indescribably exhilarating. Wines from San Luis Obispo and Santa Barbara County will be in some rare and expensive company as there will be wines from all the major wine growing regions of the world represented. In fact, Wine Spector rated this five-day event as one of the Top Ten Wine Classics. Santa Barbara Executive Chef James Siao of Finch & Fork Restaurant, Kimpton's Canary Hotel will be sharing his culinary skills during this year's events.
Generosity is all embracing at the Wine Classic. Since 2004, when McLaren initiated the Central Coast Wine Classic Foundation it has been a patron to 125 arts centric non-profits in Santa Barbara and San Luis Obisbo Counties. Raising an incredible $2.5 million for these vital healing arts, studio arts and performing arts organizations. This kind of serious funding makes a big difference to these charities.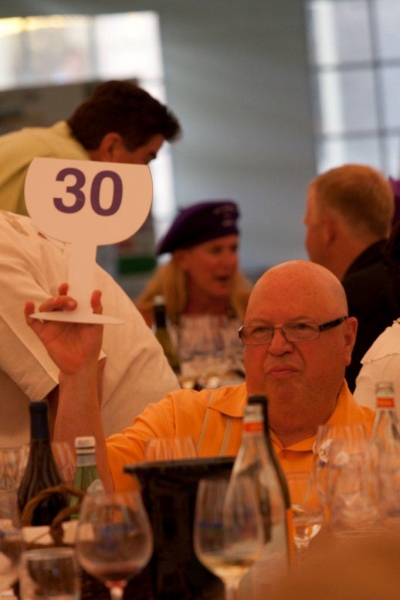 In addition to wining and dining, this Wine Classic has some terrific symposiums lined up. This is a great opportunity to gain a greater appreciation of this 'liquid of the gods' by learning more about the grape and its varieties. From how it's grown and in what soil; to the careful production steps each wine demands. Symposiums on Paso Robles Bordeaux Varietals, Chardonnay, Pinot Noir, Napa Valley Cabernet Sauvignon, Australian Wines, Louis Roderer Champagne, and even Black River Caviar dot the landscape of choices. Pinot Noir gets two meetings on Friday August 12 in the afternoon: The Santa Barbara Wine Collective meets in the Funk Zone and the Central Coast Pinot Noir Symposium will be at the newly opened Santa Barbara Inn.
If your business would like to make a donation to the Wine Classic Auction a form is available by calling Archie McLaren direct. Archie McLaren contact info: (805) 878-3124; Fax (805) 595-2742; archie.wineclassic@gmail.com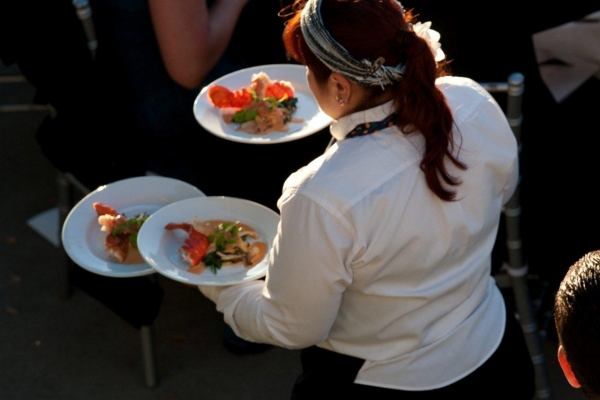 Central Coast Wine Classic now in it's 31st year
19 events in five days; seven in SLO; 12 in Santa Barbara.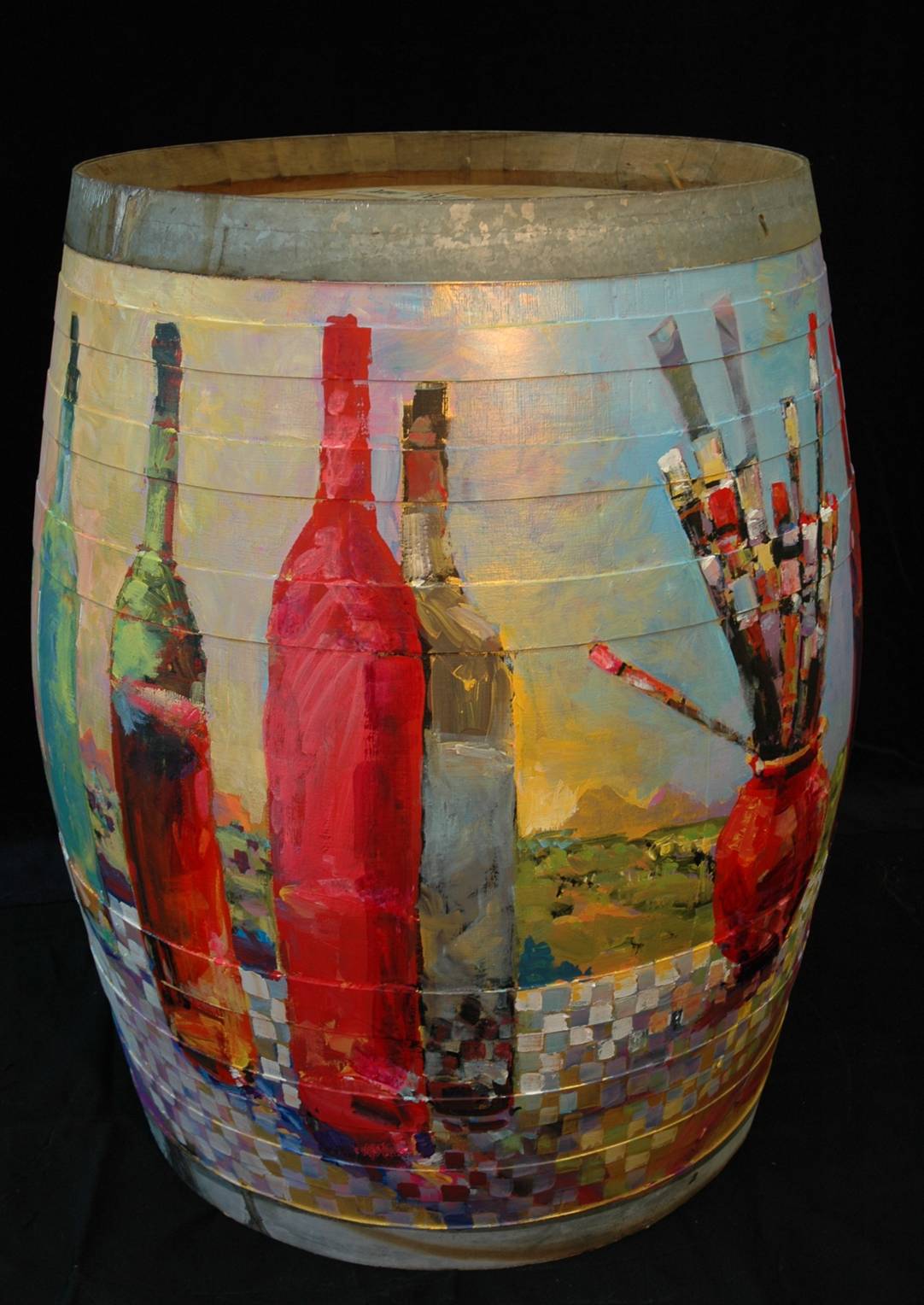 Advance reservations are NOW OPEN – Early Registration Recommended, many sell-out early. There are no tickets to events; names will be at the door of the event(s) you signed up for. http://www.centralcoastwineclassic.org/registration.php
Astounding $2.5 million has been raised for 125 non-profit organizations in SLO and SB counties since 2004 when CCWC Foundation was formed. The non-profits chosen are in Studio, Healing and Performing Arts. This year's auction catalog will be available online in July. Last year's packages are still up to give you an idea of the variety and value. This is theGranddaddy of wine and life style auctions. Auction takes place at the expansive Bella Vista, Pat Nesbitt's Polo Estate in Summerland.
Talking about Granddaddy's, one of the dinners will be at the historic Hearst Castle. Being there in the evening, you can almost sense the presence of the people who were guests at this legendary palace. Four chefs: Christophe Eme and Laurent Quenioux conceive & create the five-course dinner; assisted by CCWC's stellar family of chef's including Michael Hutchings and James Sly of the Santa Barbara area. The top-priced event of the 19, but what an experience! 
This is the first year CCWC is in Santa Barbara, one of the world's top travel destinations. The Wine Classic has been going on for 30 years in SLO. Another star chef from Santa Barbara Michael Hutchings will be preparing the Winemakers Dinner at the Santa Barbara Courthouse on Friday from 7-10 p.m.
Chef Michael Hutchings
To give you an idea of the incredible lots and the prices they went for, the highlights in 2014 included: Lots were 60 Bottles of Fine French Red Burgundy wine for $35,000; a 2014 Harvest Dinner for Twenty-Four People presented by Au Bon Climat winery and the Buellton Hitching Post restaurant for $24,000; a Wine & Culinary Tour of French Wine Country for two people for $20,000; a Dinner with Archie McLaren and Baseball Legend Tim McCarver featuring a Dozen Bottles of Rare Wine from Around the World from the 1964 Vintage for $20,000; the Yuroz oil painting at $20,000; 30 Bottles of Cult Napa Valley Cabernet Sauvignon for $18,000; and a Gourmet Food & Wine Crystal Cruise for two from Singapore to Hong Kong for $15,000. 
1987 Ferrari Testarossa Gemballa – only one of three made will be on display at the Auction. It belongs to founder Archie McLaren. Crockett & Tubbs of "Miami Vice". 
For 2016, the Studio Arts Beneficiaries will be the Hearst Preservation Foundation and the Friends of Hearst Castle Foundation that sustains the irreplaceable, historic Hearst Castle artifacts. The Performing Arts Beneficiary will be the newly established Léni Fé Bland Performing Arts Fund, founded by 2016 Wine Classic Patron Honoree Sara Miller McCune of Montecito. The Wine Classic Board of Directors will announce the Healing Arts Beneficiary soon.
For additional information visit: www.centralcoastwineclassic.org